When your loved ones require additional care and support due to aging, illness, or disability, seeking professional home health care services can significantly contribute to maintaining their independence and overall quality of life. Houston home health care plays a pivotal role in providing compassionate and professional care directly within the comforting confines of individuals' own residences. This specialized healthcare approach ensures that patients receive necessary medical attention and aid while preserving their independence and life quality.
At Accredited Hospices of America, we are dedicated to delivering personalized in-home care plans tailored to the unique needs of each patient. Our team of compassionate professionals provides comprehensive support to both seniors and younger adults, offering medical care, personal assistance, and meaningful companionship.
Through our caring hospice staff, we offer the emotional and physical support essential for enhancing the quality of life, regardless of the circumstances. We are committed to delivering effective, reassuring, and life-affirming care that propels individuals and their loved ones toward a brighter future.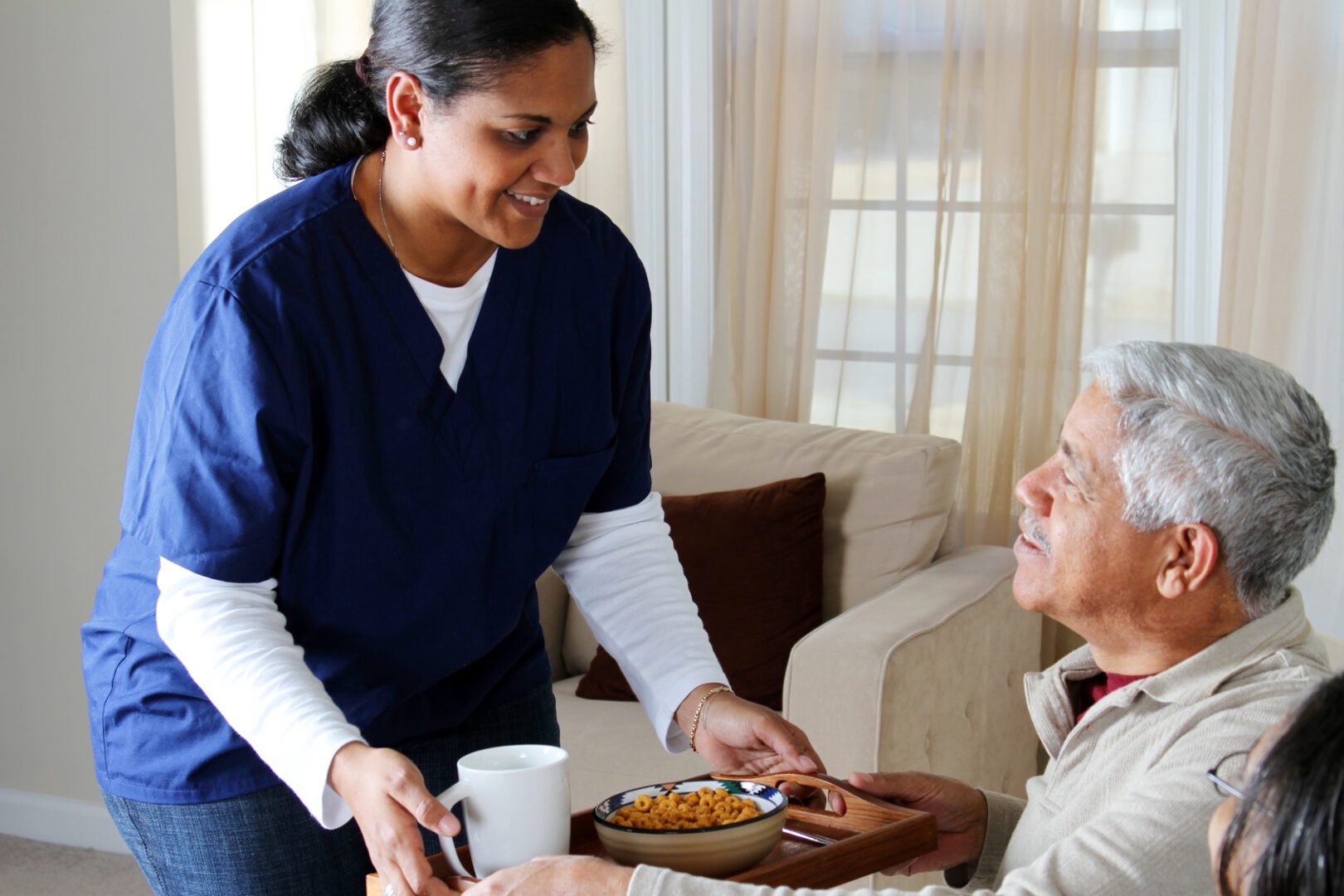 The Significance of Premier Home Health Care
Premier Home Health Care in Houston, TX holds profound importance for individuals facing severe illnesses or approaching the final stages of their lives. Our dedicated team of caregivers and healthcare professionals specializes in extending emotional, physical, and spiritual support to patients and their families during this delicate phase.
Hospice care encompasses more than mere medical assistance; it revolves around ensuring comfort, preserving dignity, and upholding respect for patients, while also providing families with the guidance necessary to navigate this journey. From personal care and companionship to round-the-clock assistance and end-of-life solace, we provide the additional support essential for our patients to confidently and securely realize their utmost potential.
Our experts collaborate closely with the care providers, patients, and families to establish attainable objectives and craft a personalized plan to accomplish them.
Benefits of Choosing Our Houston Home Health Care Services
Personalized Care: Our team formulates individualized care plans that cater to the distinct needs of each patient, ensuring they receive the necessary attention and treatments.
Comfort & Familiarity: Remaining in a familiar environment significantly contributes to a patient's mental and emotional well-being, fostering quicker recovery and an enhanced quality of life.
Comprehensive Services: Houston Home Health Care offers a range of services encompassing medical care, pain management, emotional support, and assistance with daily activities.
Reduced Hospitalization: Through our professional care, patients often undergo fewer hospital visits, leading to fewer disruptions in their lives and diminished medical expenses.
Family Involvement: We prioritize involving families in the care process, providing guidance, education, and support to assist them in making well-informed decisions.
Comprehensive Home Health Care Services – Professional Care in Your Comfort Zone
Our all-encompassing home health care services encompass licensed medical care, personal assistance, and household aid, all provided by certified professionals. This comprehensive support structure empowers patients to maintain their independence while staying in the familiar surroundings of their home.
Skilled Nursing Care Our registered and licensed vocational nurses offer wound care, medication management, injection administration, disease education, and more. With personalized scheduling, nursing visits alleviate the need for stressful medical appointments.
Physical, Occupational, and Speech Therapy Our licensed physical, occupational, and speech therapists aid clients in regaining abilities and adapting to physical or cognitive constraints. They create tailored exercise regimens, instruct on assistive device use, provide speech-language pathology services, and more.
Personal Care and Companionship Certified home health aides provide assistance with bathing, dressing, grooming, mobility, meal preparation, and household tasks. They also offer safety supervision for those vulnerable to falls or confusion. Beyond hands-on care, aides provide essential social interaction and companionship.
Hospice Services Our specialized hospice teams cater to individuals with life-limiting illnesses, focusing on comfort, dignity, and quality of life. Hospice care includes medical assistance, pain management, counseling, and practical support. Our hospice aides become an extended family, available 24/7 to ensure your loved one's comfort and well-being.
Care Management Our managers coordinate care among all healthcare providers, oversee medication and equipment delivery, arrange medical transportation, and advocate during care transitions. This holistic approach ensures that the client's comprehensive needs are consistently monitored and addressed.
We tailor each patient's home health plan to enable them to live on their terms, surrounded by family and the comforts of home. In addition to these services, our home health care offerings also encompass:
Meals & Nutrition
Bedside Care
Bathing & Dressing
Incontinence Service
Medication Reminders
Medical Appointments
Up to 24-hour Care
Live Managers Available 24/7
With Accredited Hospices of America, you're not just receiving care – you're securing a partner committed to your well-being and comfort.
Trusted Home Health Care Aides in Houston, TX: Caring Support in Your Home
At the core of our care team are our certified home health aides who offer hands-on assistance, safety supervision, and invaluable companionship. As the foremost in-home care provider in Houston, we are dedicated to the meticulous recruitment, thorough screening, and comprehensive training of the most compassionate and dedicated aides.
High Standards in Hiring We select individuals who embody exceptional qualities like empathy, integrity, and a strong commitment to caring for others. Our rigorous hiring process involves background checks, reference verification, and skills assessments.
Cutting-Edge Training Each aide completes our comprehensive training program, covering essential caregiving skills, safety protocols, ethics, communication techniques, and more.
Unified Team Approach Our team maintains close communication to deliver consistent, person-centered care that aligns with each client's preferences. This approach fosters a sense of security and trust.
Around-the-Clock Support We offer on-call aides for after-hours assistance, including overnight care. Our support is available 24/7, just a phone call away.
Choosing the Best Home Health Care in Houston
Accredited Hospices of America stands out for its reputable services and unwavering commitment to excellence. As Houston's leading choice for in-home care, we boast a proven track record of reliability.
Key Features:
Specialized Clinical Teams: We have dedicated care teams specializing in various fields, such as neurology, cardiology, pain management, dementia care, and more.
High Standards: Our commitment to excellence exceeds industry norms. We uphold stringent hiring, training, and oversight processes to ensure top-tier quality among our home health aides and clinicians.
24/7 Availability: Our on-call staff is available round-the-clock, ensuring we can promptly address emerging client needs, be it day or night.
Seamless Care Coordination: Our care managers work closely with hospitals, physicians, pharmacies, and families to provide fully integrated, around-the-clock care.
Advanced Technology: Utilizing state-of-the-art telehealth, online charting, and digital communication tools enables us to offer more responsive and transparent service.
Comprehensive Support: Our caregivers become trusted allies for clients and families, offering practical and emotional support throughout their health challenges.
By choosing Accredited Hospices of America, you're opting for more than just home health care – you're embracing a partner committed to your well-being.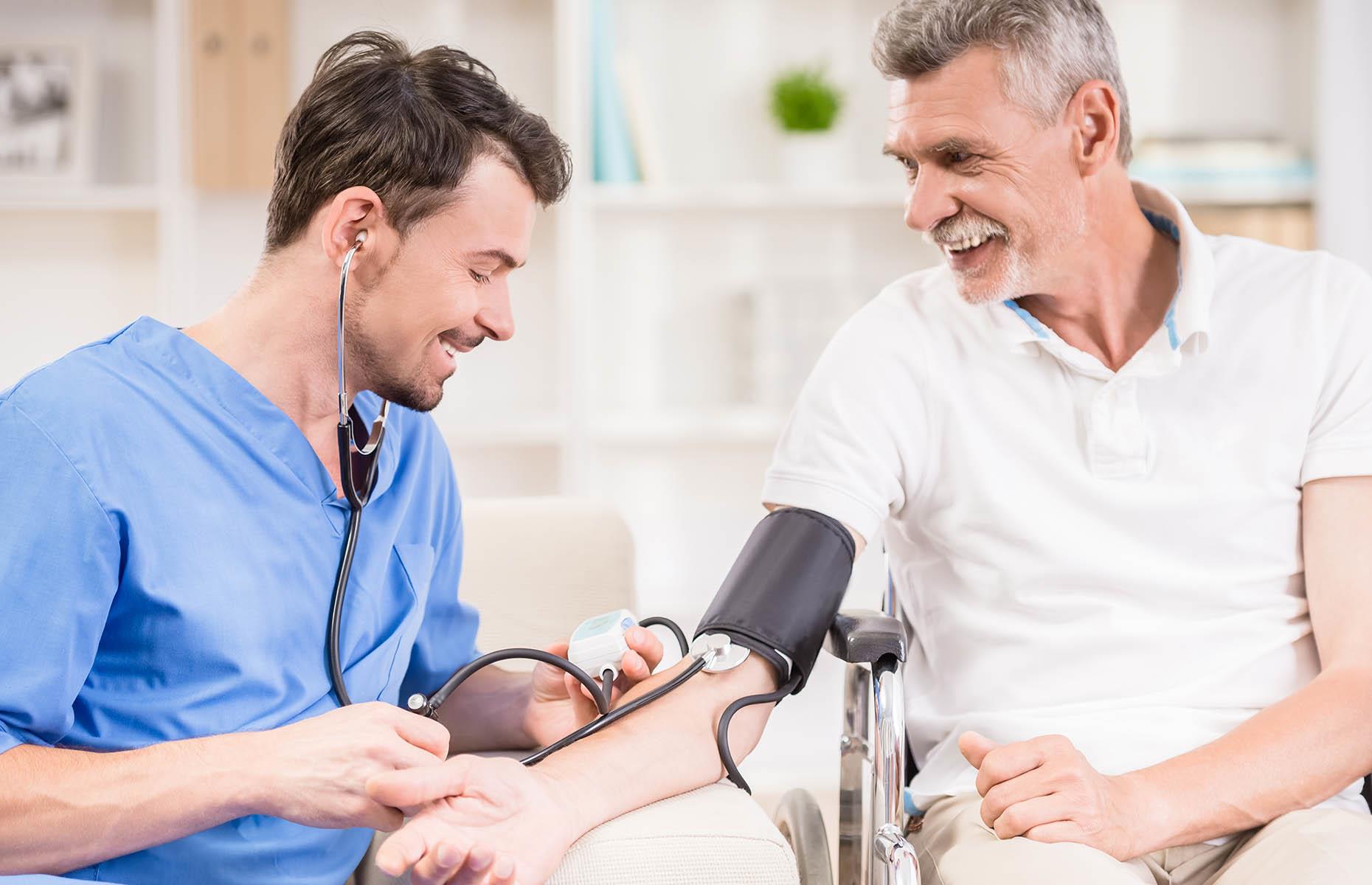 Reach Us Out for Reliable Houston Home Healthcare Services
Choosing compassionate and professional Houston home health care services is a significant decision for your family. We welcome you to discover the distinctive qualities that set Accredited Hospices of America apart. Feel free to reach out to us to speak with our home care specialist and arrange a consultation. Your journey towards making an informed choice begins here.