Hospice Katy TX – Embrace Compassionate Support
Facing a serious illness can be an emotionally challenging journey for both patients and their families. As time moves forward, the journey gradually leads to the final days of life. Hospice care provides support and comfort during this time.  Hospice care offers compassionate and comfort-focused support for individuals with life-limiting illnesses, allowing them to spend their remaining time surrounded by their loved ones.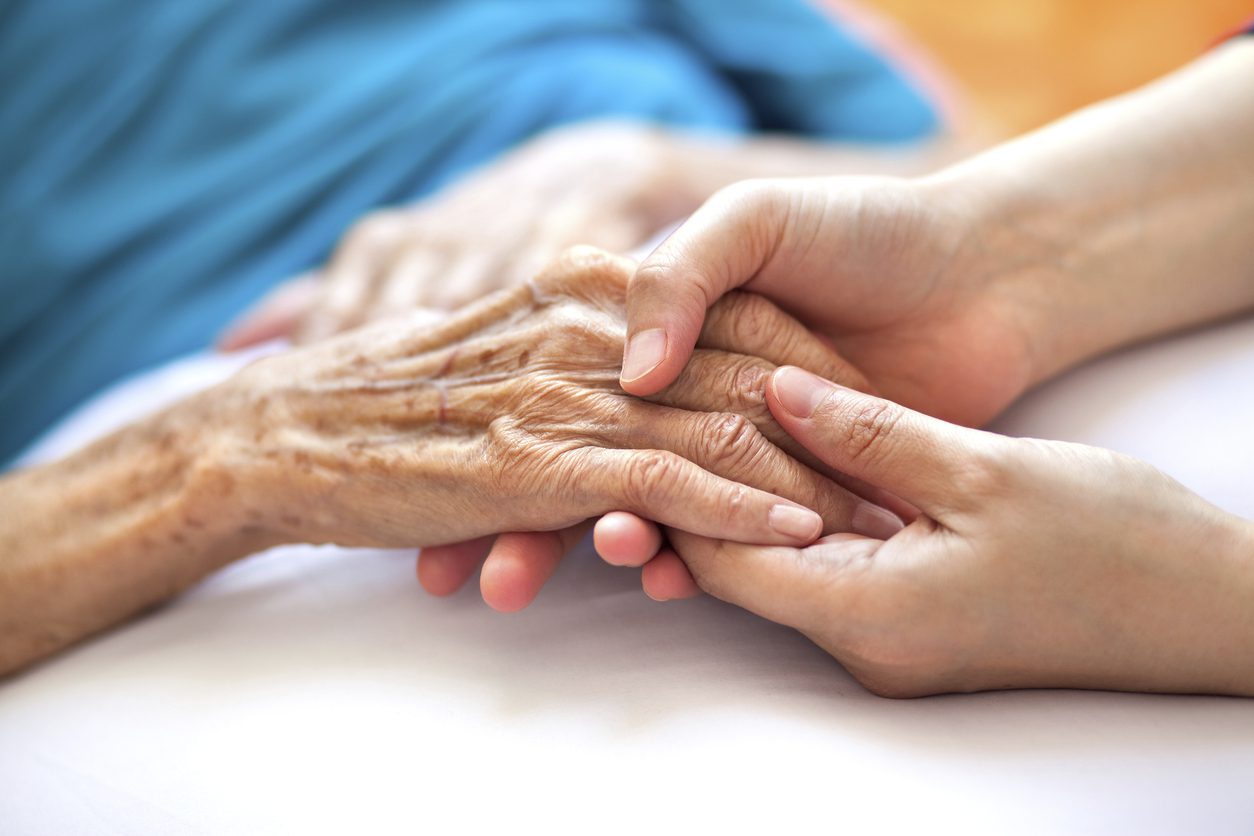 Comprehensive Comfort and Support
Accredited Hospices of America stands as Katy's most reliable provider of hospice care. Our dedicated hospice team is committed to assisting families who are grappling with difficult diagnoses such as ALS, Alzheimer's, cancer, COPD, and end-stage heart or liver disease. Our mission is to offer relief from distressing symptoms and pain. Emotional and spiritual support is also key to our care plan.
Why Choose Accredited Hospices of America?
Trusted Expertise: Our hospice team holds expertise in providing specialized care tailored to the unique needs of patients with life-limiting illnesses.
Compassionate Care: We believe in providing compassionate care that encompasses physical, emotional, and spiritual aspects, creating an environment of holistic support.
Experienced Support: Accredited Hospices of America's team is experienced in addressing the diverse challenges that individuals and families face during this trying time.
Comfort-Focused Approach: We prioritize the patient's comfort and well-being, ensuring their final days are filled with dignity, respect, and a sense of belonging.
Your Partner in Embracing Hospice Care
Amid the challenges of a serious illness, Accredited Hospices of America is here to guide you and your family through the path of hospice care in Katy, TX. We understand the significance of compassionate support during this journey and are dedicated to providing the highest level of care and comfort to those who need it most. Contact us today at 832-408-7999 to learn more about how we can assist you through this journey.
Understanding Hospice Care Services: A Holistic Approach to End-of-Life Support
Hospice care services provide a comprehensive and holistic approach to individuals who are approaching the end of their lives. This specialized service caters to not only the physical needs but also the emotional and spiritual well-being of patients. The primary focus of hospice care is to ensure the highest possible quality of life and comfort for patients, while also offering guidance and support to their families.
Prioritizing Dignity, Comfort, and Respect
Hospice care is centered around the core principles of dignity, respect, and effective pain management. It requires thoughtful consideration and should never be left as a last-minute decision. For individuals with advanced illnesses, opting for hospice care becomes a pivotal choice. Choosing hospice care during the early stages of illness can preserve the patient's quality of life. Instead of waiting for the situation to become dire, proactive engagement with a hospice team offers peace of mind to families and enhanced comfort for the patient.
Our Dedication to Quality Care
At Accredited Hospices of America, we are committed to providing exceptional hospice care services that prioritize the well-being of patients and their families. Our commitment includes:
Minimizing Pain and Discomfort: We focus on alleviating pain and ensuring the comfort of our patients throughout their journey.
Spiritual Counseling: We offer spiritual counseling to provide emotional and spiritual support aligned with the patient's beliefs and desires.
Prompt Admissions: We promptly admit qualified hospice referrals, working to make the transition to hospice care as smooth as possible.
Effective Pain Control: Achieving effective pain control is a central aspect of our care philosophy, ensuring the patient's comfort.
Compassionate and Timely Care: We prioritize compassionate and timely pain management to enhance the patient's well-being.
Responsive Communication: Our team is available 24/7 for support.
Patient-Centered Approach: We align our treatment outcomes with the values and preferences of each patient, respecting their individuality.
Addressing Emotional Distress: Our care extends beyond the physical. We also address emotional distress, anxiety, and depression, fostering holistic well-being.
Assisting with Safety and Mobility: We assist patients with safety, mobility, and necessary equipment, ensuring their comfort and security.
Empowering Decision-Making: We empower both patients and caregivers to make well-informed decisions about their care journey.
Your Partner in Proactive Hospice Care
At Accredited Hospices of America, we advocate for the proactive engagement of hospice care, delivering unwavering quality and compassionate support throughout every step of your journey. Contact us at 832-408-7999 to learn more about how we can provide comfort, guidance, and care during this sensitive phase of life.
Comprehensive Hospice Care: Tailored Support for Every Individual
Hospice care is a personalized approach that addresses the unique needs of each patient, offering a holistic range of medical, emotional, and spiritual support. At Accredited Hospices of America, we provide a comprehensive array of hospice care services designed to enhance the quality of life and bring comfort to both patients and their families.
Key Elements of Our Hospice Care Services
Comprehensive Pain Management: Our skilled medical team specializes in pain relief and symptom management, ensuring that patients experience the highest level of comfort during this critical phase of life. Our focus is on minimizing discomfort and enhancing overall well-being.
Emotional and Psychological Support: Navigating the transitions at the end of life can be emotionally challenging. Our experienced social workers and chaplain offer compassionate care, providing patients with the emotional support they need to address their concerns and navigate their feelings.
Personalized Care Plans: Recognizing that each patient's journey is unique, we collaborate closely with patients and their families to craft individualized care plans. These plans are tailored to meet specific needs, preferences, and priorities, ensuring a truly patient-centered approach.
Spiritual Care: We understand the significance of spiritual well-being during this time. Our caring team provides spiritual support and guidance, respecting and honoring the beliefs and values that are important to each individual.
Family Involvement: Our approach to hospice care is centered around the family unit. We offer resources, guidance, and a supportive environment to help families actively engage in the care and support of their loved ones. We recognize that family involvement is an integral part of the care journey.
Focusing on Quality Time and Closure
In contrast to aggressive medical treatments aimed at a cure, hospice care is focused on the patient's quality of life and pain management. Hospice services allows patients to spend quality time with their loved ones and foster a sense of closure. At Accredited Hospices of America, we stand by families during difficult illness, providing comprehensive comfort care that allows patients and their families to focus on what truly matters – creating meaningful moments together.
Contact us to learn more about our compassionate hospice care services and how we can support you and your family during this difficult phase of life.
Navigating Hospice Care in Katy: Personalized Support for Every Journey
Our specialized hospice care in Katy, Texas is designed to cater to the unique needs and desires of each patient. When you opt for hospice care, our dedicated team conducts a thorough assessment of the patient's situation, allowing us to craft a customized care plan tailored to their specific requirements.
Our Approach to Hospice Care:
We provide regular visits, continuous symptom management, and emotional support to patients, ensuring their comfort throughout this journey. Equally important, our hospice services extend their comforting embrace to the patient's family, offering guidance and support as they navigate these challenging times together.
Accredited Hospices of America serves as an essential pillar of support in Katy, and the greater Houston area, offering individuals facing end-of-life situations a compassionate and dignified path. This approach transcends mere medical attention by embracing the emotional and psychological well-being of both patients and their families.
Discover Exceptional Hospice Services in Katy with Us!
When you're seeking top-rated hospice services in Katy, your search ends with Accredited Hospices of America. Known for our commitment to excellence and compassion, we are dedicated to delivering exceptional end-of-life care that honors the preferences and dignity of every individual.
Our Comprehensive Hospice Services in Katy:
Hospice Care at home or in a care facility: Our team ensures that hospice patients can remain in the comfort of their homes or receive support while in a care facility. Our nurses and aides conduct regular visits providing medical care, symptom management, and assistance. Our team is available 24/7.
Customized Care with Compassion:
Our Katy hospice team tailors each care plan to align with the patient's needs, preferences, and wishes. By providing seamless coordination, expert oversight, and clinical excellence, we empower patients and families to concentrate on the moments that matter most during their remaining time together.
Accredited Hospices of America: The Choice for Exceptional Hospice Care
When you choose Accredited Hospices of America, you're choosing a partner dedicated to upholding the highest standards of care, compassion, and collaboration. With us, you can rest assured that your journey will be guided by expertise, respect, and unconditional support. Contact us today to discover how our commitment to exceptional hospice care can make a significant difference for you and your loved ones – 832-408-7999.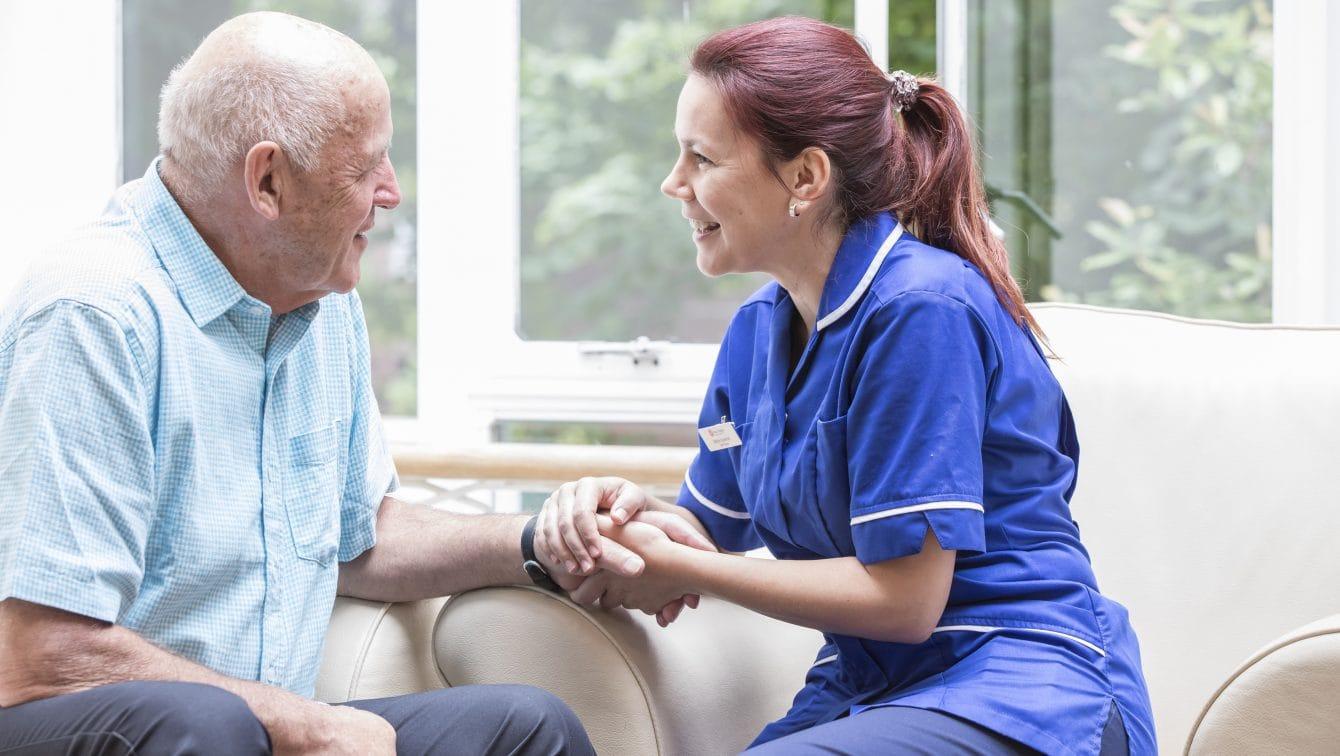 FAQS
Q1. Is hospice care only for medical needs?
No, hospice care extends beyond medical needs to include emotional, psychological, and spiritual support for patients and their families.
Q2. Can I choose hospice care at home in Katy?
Yes, our hospice care services in Katy can be provided in the comfort of your home, allowing patients to remain in familiar surroundings.
Q3. How can I access hospice care in Katy, TX?
Contact Accredited Hospices of America to discuss your needs and explore your hospice care options in Katy.
Q4. What distinguishes Accredited Hospices of America from other hospice providers?
Our reputation for compassionate care, experienced team, and commitment to personalized support sets us apart as a leading hospice care services provider.
Q5. Can I switch to hospice care if my loved one is already in a care facility?
Yes, transitioning to hospice care while in a care facility is possible. We work with facility staff to ensure a smooth transition and provide specialized care.
Q6. How do hospice care services enhance the quality of life for patients?
Hospice care relieves pain and symptoms, promotes emotional well-being, supports patients and their families, and ensures a dignified and peaceful end-of-life experience.