This blog series is dedicated to bringing readers the information they need to determine if hospice care is a viable option for their situation.
More than cancer
As you consider the next steps in your care or that of a loved one, you may be thinking "I don't have cancer so I'm not eligible for hospice." Decades ago the vast majority of hospice clients were cancer patients, but this is no longer the case. Today, people with many life-limiting conditions are choosing to use hospice care to manage their symptoms while remaining in their home in the company of family, pets and friends.
Hospice-eligible conditions
Here are just some of the conditions and illnesses for which hospice can provide comfort care:
Acquired Immunodeficiency Syndrome (AIDS)
Alzheimer's (and related dementia)
Cancer
Dementia (advanced)
Heart Disease and congestive heart failure
Liver Disease (advanced, cirrhosis)
Neurologic Diseases (advanced, Amyotrophic Lateral Sclerosis (ALS), Parkinson's)
Pulmonary Disease (Chronic Obstructive Pulmonary Disease – COPD, emphysema, interstitial lung disease)
Renal Failure
Quality of life
Hospice care helps to control the symptoms and pain related to the condition itself. Additionally, hospice is designed to address the emotional, social and spiritual needs of patients and their families. Quality of life is vastly improved due to effective management of the physical symptoms and also the support provided to the patient and family.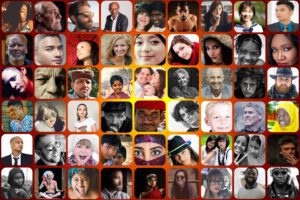 Studies have shown that patients reap the greatest benefits from hospice when it's begun early in the process of dealing with conditions like those listed above versus in the last days of life. In many instances when hospice is started early in the process, the patient's overall condition initially improves. This happens because for the first time since the diagnosis, the whole "care circle" (patient, daily caregivers and family) is supported in addition to a substantial reduction in patient pain and symptoms. This support allows the patient to pursue interests and passions and spend quality time with friends and family.
We're here to help
Please contact us if you have questions about hospice care. Additionally, you can always browse the other topics in this blog series, Understanding Hospice, for more information.
Informational sources:
"Hospice care is short and may start later than needed", news.yale.edu, Sept. 12, 2017
Accredited Hospices of America is pleased to provide "Understanding Hospice", a blog series geared toward providing people with life-limiting illnesses and their families a solid knowledge-base to help them make informed decisions.
If you Like our FaceBook page  you'll know when we've posted a new article on our blog. Feel free to request a blog topic on our FaceBook page as well.
FILED UNDER: Understanding Hospice